Back in November Tania
(a best friend I have mentioned in the past)
proposed an idea to me.
and I loved it.
and we ran with it.
The inspiration came from ok go's Cd case book (is that what those things are called?).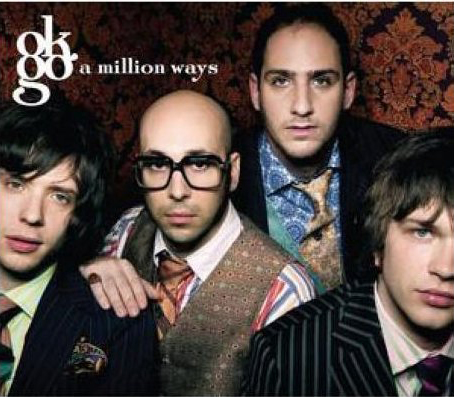 Funky backgrounds, mismatched clothing, and an awesome look.
To put this together we picked out the funky fabulous fabrics (like that alliteration?) for our backgrounds and we tried on a million different outfits (husbands included).

Side note...remember when all the Mervyn's went out of business and had their closing sales? Well James, bless his heart, thought it would be a GREAT idea to buy one of those clothes racks. You know. The big metal ones that have 4 arms to hand the hangers on. I guess it was a steal at only $5. But really. We live in a house, not a showroom. The rack has been sitting in storage waiting to go in the trash, but it actually came in handy.
We rolled out our clothes rack, hung up all our clothes, draped the fabric on a wall and got to shooting.